kristallin #48: EXHIBITION EXTENDED to 21. August!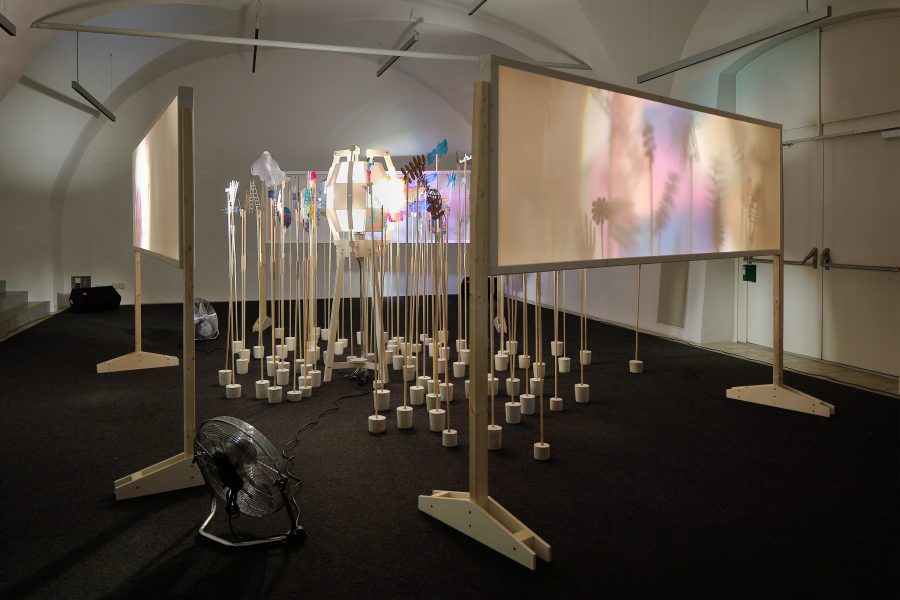 Copyright Foto: Florian Voggeneder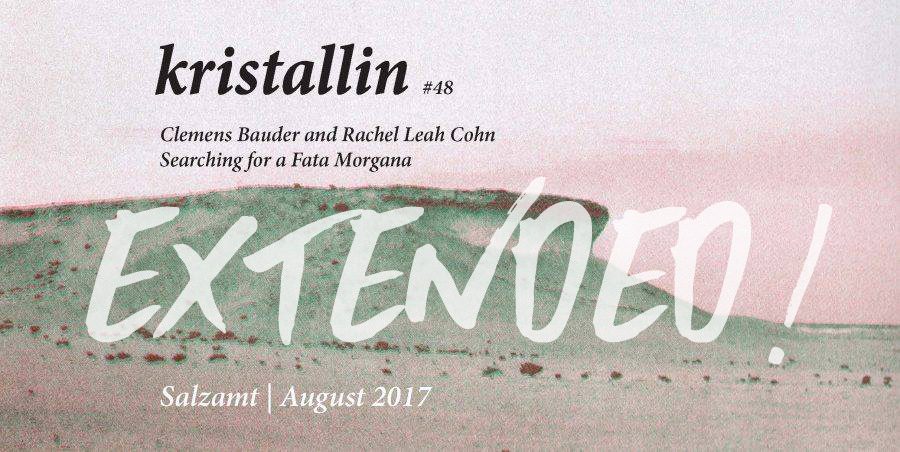 Wir laden Sie herzlich ein:
kristallin #48 | Mittwoch, 2. August 2017, 19 Uhr
Searching for a Fata Morgana
Clemens Bauder and Rachel Leah Cohn
The nothingness was a lake and a garden and a shipyard and a city and nothingness again.
The sand drummed and sang along.
There will be an opening performance in collaboration with Andre Zogholy.
Bis 21. August, unterstützt von VCUarts Qatar
Parallel: PCSLT – URLAUB IM INTERNET Eine anonyme Internet Fotosammlung.
Die Hefte zeigen den Versuch, das virtuelle Gestrüpp etwas zu ordnen und einen Sinn in dem Ganzen ausfindig zu machen.
Zeitgleich sind zwei Projekte zu sehen:
MiniaTür im Boden: Georg Pinteritsch
Frisiersalon, Leerstand Pfarrgasse: Birgit Petri
GRATIS EIS!