Studio Visit: CreArt Artists
These days I visited our four CreArt Artists in their respective studios and took some pictures. These artists are staying since beginning of May and will set up an exhibition in our house later this June.
Tanja Deman is a visual artist from Croatia who works with photography, collage, video and public art.
Pavle Pavlovic was born in Belgrade and is engaged in painting and installations.
Agne Juodvalkyte is from Lithuania and lives and works presently in Berlin. She is engaged in painting.
Martin Zverina was born and lives and works in the Czech Republik. His work consists of paintings, photographs and videos.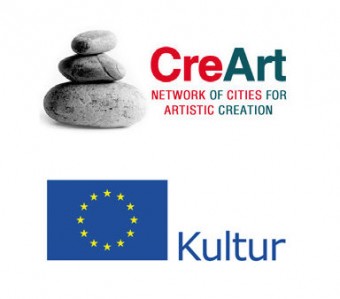 Dieses Projekt wurde mit Unterstützung der Europäischen Union finanziert.