Announcement: kristallin #9
Someday we asked former Artist in Residence Sam Bunn to recommend artists from UK for our next kristallin show #9. The duo Michelle Atherton and T.C. McCormack will create this exhibition and present their project "Nudge Unit". The exhibition will be opened on Wednesday, February 25th at 7 p.m.
Japanese Artist Mariko Hori who is presently staying in the Salzamt as Artist in Residence will show some works in the Salzamt's Project Space (adjacent to the exhibition hall).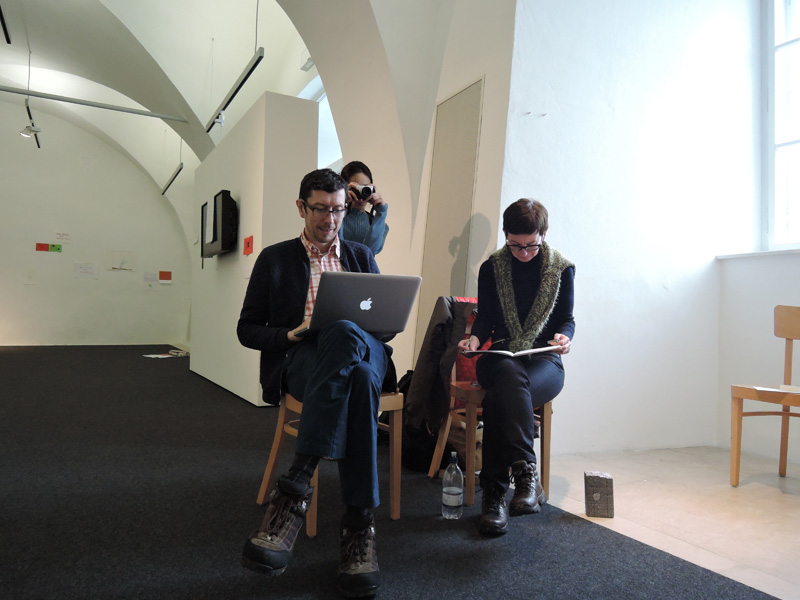 Picture: Viktor Köpruner